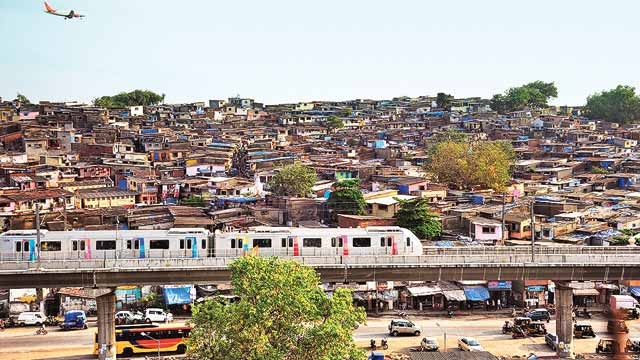 Mumbai Metro's Thane-Wadala line likely to be extended to CST/GPO

ATEEQ SHAIKH | Thu, 16 Mar 2017-07:15am , Mumbai , DNA
There are plans on the cards, though still in early stages, to extend the planned Wadala-Ghatkopar-Thane-Kasarvadavli metro-4 line right up to Mumbai General Post Office in south Mumbai.
Although the plan is being given a serious thought, there are some issues relating to the alignment of the metro corridor as it will have to snake through Mumbai Port Trust's (MbPT's) land on the eastern coast of the metropolis.
"Pre-feasibility study is being carried out to for extending the Metro-4 line right up to south Mumbai," said Praveen Darade, Additional Metropolitan Commissioner, Mumbai Metropolitan Region Development Authority (MMRDA).
The extended line between Wadala-GPO will be numbered as Metro-8. Connectivity with Chhatrapati Shivaji Terminus is also on the cards for public transport integration needs.
The likely length of the extension will be 8 km, thereby making the entire route a 40-km long alignment right from Ghodbunder Road in Thane to South Mumbai. Metro-4's length is 32 km and bidding process is currently underway for the corridor.
According to an MMRDA official, issues with MbPT on utilising its land for metro system remains unresolved. However, it is believed that MbPT will eventually agree to permit construction on its property, due to Port Land Development plans that are in the pipeline.
The MbPT wants to open up part of its port land for recreation, commercial and residential purposes. This will also require public transport or metro connectivity.
Metro-8 will pass along the Rafi Ahmed Kidwai Marg to P D'Mello Road. As of now the construction cost is estimated at Rs 300 crore per km, apart from car depot cost. The estimated price of Wadala-Ghatkopar-Thane-Kasarvadavli metro-4 is Rs 14,549 crore with 32 stations.
Source:- http://www.dnaindia.com/mumbai/report-mumbai-metro-s-thane-wadala-line-likely-to-be-extended-to-cstgpo-2354211